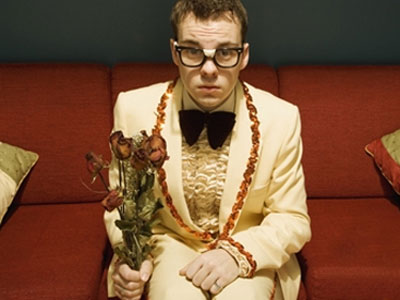 Last month Wendy Lea had a nice post for Inc. Magazine on the power of customer first impressions online titled "Fix Your First Impression".
She noted "first impressions are the first place you meet customers online….are you looking your best?" and highlighted several ways to best manage customer relationships for a lasting customer relationship.
But before developing a lasting customer relationship, how do you make a clear and impactful first impression on potential customers from your very first interaction with them online?
It has to do with a combination of factors, but obviously effective use of photos coupled with seamless web design plays a major part.
One of our FullScreenPhotos.com users sums up the importance of first impression in her business as follows, and how FullScreenPhotos.com has helped her put her best first impression (and best photos) forward online:
Before deciding on a marketing product, I always compare the value verses the investment. I use fullscreenphotos religiously for two main reasons: the value of the impact of a positive first impression and the small amount of time and money I invest to get the successful results.

The First impression, in any business or personal situation is the most important as it sets the tone for the rest of the relationship or transaction. I'm a top producing real estate agent in a suburban area where the home sales are not as high as some of the other parts of the country.

Even in lower price ranges, the first impression a buyer has of a home is the most important and should be taken seriously. When buying a home, a buyer's 'first impression' is usually the online photos I feel displaying professional quality photos of my properties is crucial in generating the most phone calls, emails and showings of a property essentially resulting in a fast and profitable sale for my client.

I invest a significant amount in my photographer and fullscreenphotos has provided a medium to display the high quality presentation photos that place me and my properties above other agents and competing properties.

Time is also something I don't have much of as a working mother, so the fact the fullscreenphotos is so easy and fast to produce is another other key reason I enjoy using this service. It is easy to share and doesn't take up memory space for prospective clients I chose to send the link to.

The best part is the cost at $5/month, unlimited! I can say with great confidence, it has generated quick sales at higher prices that make the investment of $5/month a no-brainer. I use fullscreenphotos for all my listings from $1,000 rentals to $1,000,000 sales because there is NEVER a reason to not spend $5 on a listing if it means it will present itself that much better and be that much easier for a propspect to enjoy.
Special thanks to our user Layla for sharing her insights and feedback with us! Here are just a few examples of her great online listings and FullScreenPhotos.com slideshows:
http://fullscreenphotos.com/aee22
http://fullscreenphotos.com/acfa0
http://fullscreenphotos.com/a0fff
http://fullscreenphotos.com/aee26